Penzance Helicopters: The Isles of Scilly Helicopter Service
Flying to Tresco and St Mary's
Penzance Helicopters flies to the Isles of Scilly throughout the year, and – at just 15 minutes – it's the fastest way to reach the islands. Flying by helicopter, it's also the most memorable and unique way to start your holiday.
Enjoy an easy and unique journey to an island paradise with excellent road and rail access, improved weather resilience, a 20kg luggage allowance, simple island transfers, and mesmerising aerial views.
Flying to the Isles of Scilly by Helicopter
A unique journey to an island paradise
From the thrill of lifting off to the aerial views of the Cornish coastline and the breathtaking approach into England's enchanting archipelago, Penzance Helicopters offers a journey that's as unique as the destination.
After boarding your aircraft and a few words from your Captain, you'll climb out over the craggy Cornish coast, passing St Michael's Mount and the golden beaches of the West Cornwall peninsula.
Watch as your pilot sets course for the islands shimmering on the horizon, and before you know it, you'll be soaring past the scattered Eastern Isles and St Martin's iconic Daymark below.
Flying with Penzance Helicopters makes the journey to the Isles of Scilly a breeze. Enjoy easy road and rail access at Penzance, the fastest journey to Scilly at just 15 minutes, a leading 20kg luggage allowance and the choice to fly to St Mary's or Tresco, making onward connections simple.
Not to mention – of course – the chance to arrive in an island paradise in true style…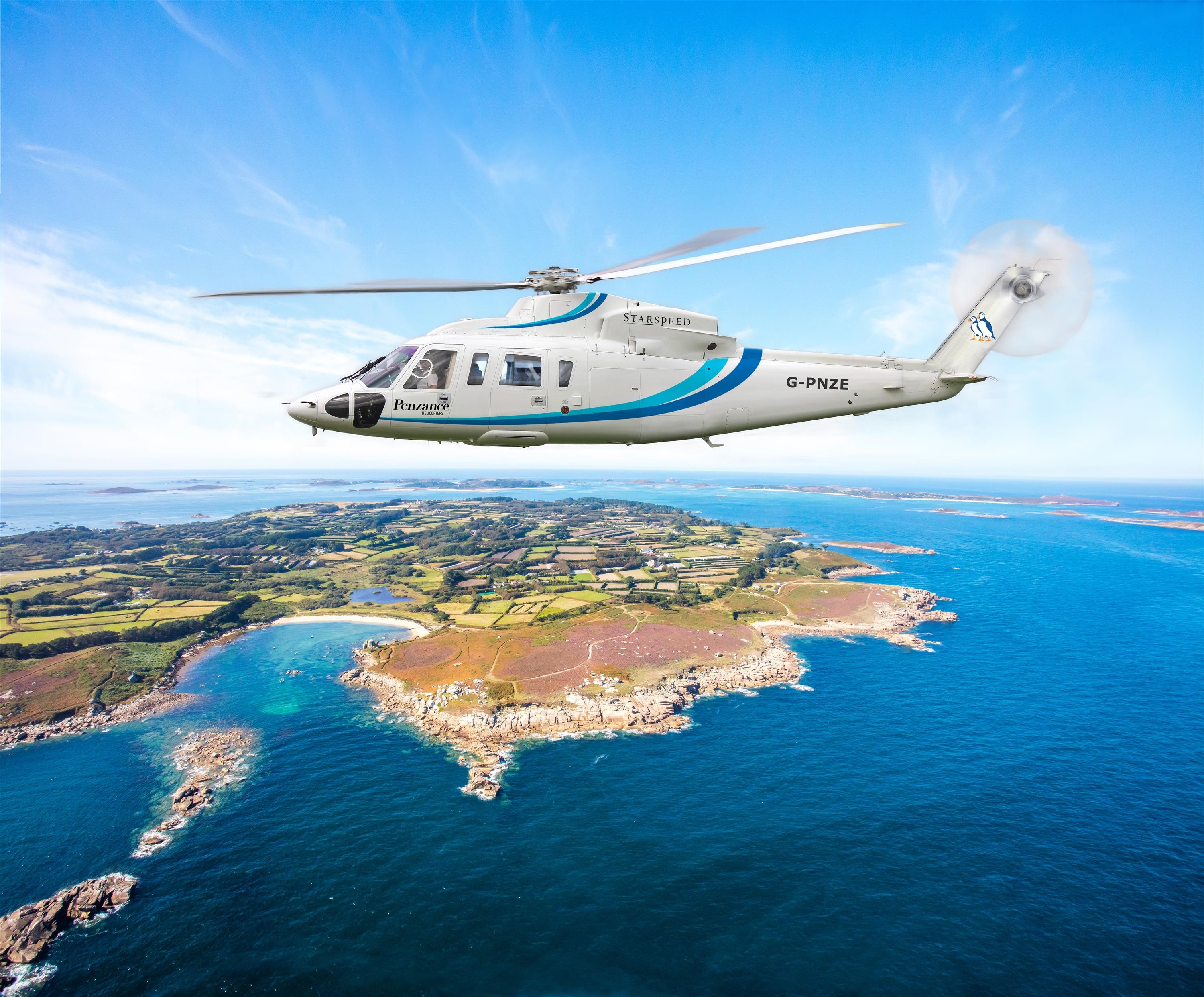 Your Flight Aboard the Sikorsky S76
Safety, reliability, comfort and speed
You'll fly to the Isles of Scilly aboard the 9-seater, twin-engine Sikorsky S76 helicopter.
The S76 is used worldwide in roles from VIP transport to Air Ambulance and Search and Rescue operations and even Head of State Operations in ten countries, including The King's Helicopter Flight in the United Kingdom.
With a well-earned 40-year reputation for reliability and performance, this twin-engine helicopter cruises at around 140 knots, meaning the flight to the island takes just 15 minutes.
Its large, comfortable, and quiet cabin boasts stunning views for all passengers and large cabin doors to make the flight to the Isles of Scilly as accessible as possible.
With two helicopters operating from Penzance to St Mary's and Tresco, we'll be able to offer enhanced resilience. and flexibility for the islands.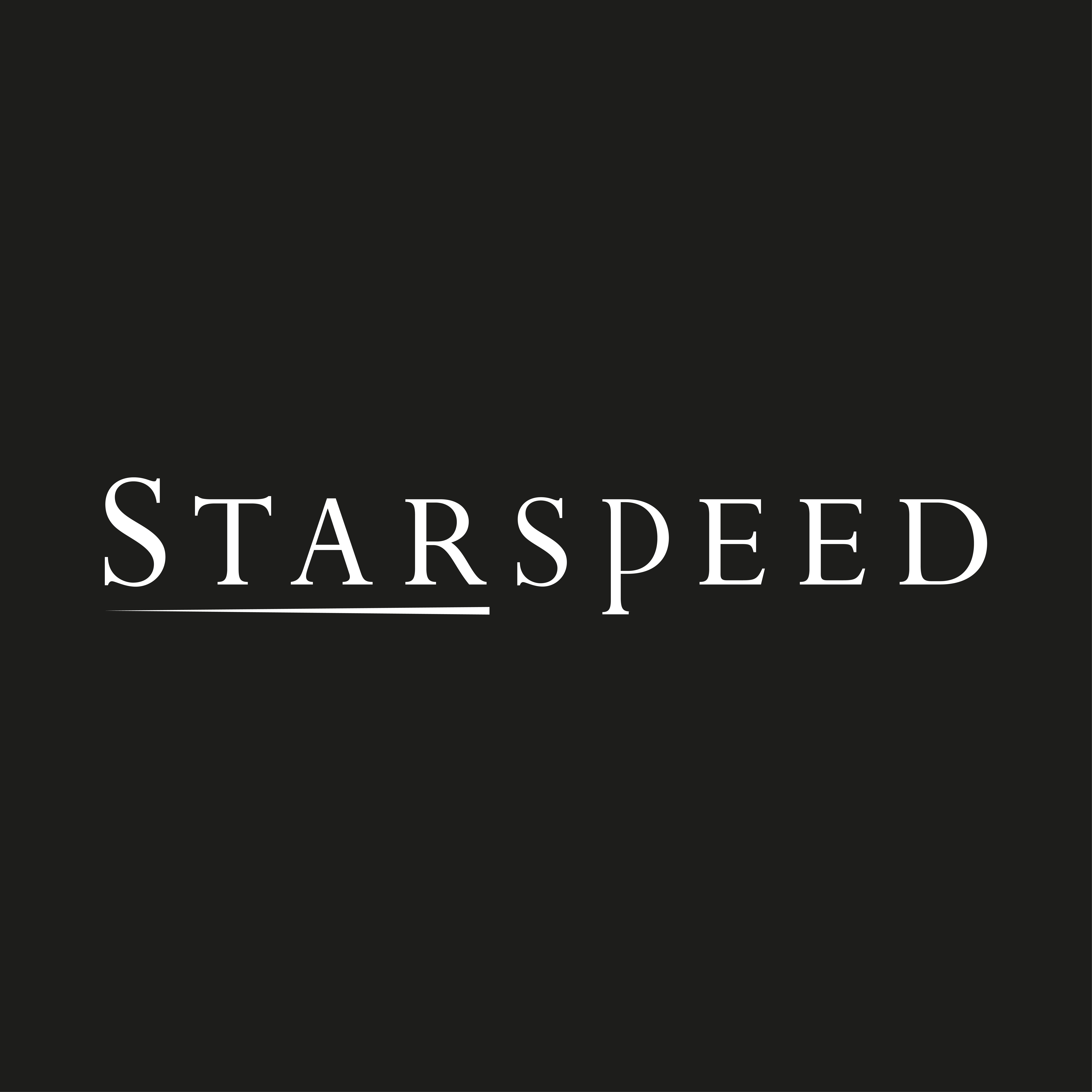 Powered by Starspeed
A commitment to resilience, reliability, and service to Scilly
From November 2022, Penzance Helicopters is operated by Starspeed – the largest privately-owned corporate VIP helicopter company in Europe.
Founded in 1978, Starspeed has a reputation for trust and complete individual care and attention. Starspeed is part of Lux Aviation – one of the largest private aircraft operators in the world.
With a history spanning more than four decades, Starspeed has operated more than 22 helicopter types in over 65 countries worldwide.
Starspeed has a justifiably proud history of managing varied and challenging helicopter operations worldwide – so you're in safe hands.