Isles of Scilly Helicopter Day Trips
Fly to Tresco or St Mary's - An entire day on the islands - A unique journey to an island paradise
By helicopter, the Isles of Scilly is just a 15-minute flight from Cornwall – perfect for packing in a full day of island adventures. But who's clock-watching when the flight is all part of the adventure?
Flying by helicopter is an experience in itself – the unique excitement of lifting off, soaring over Mounts Bay and the craggy Cornish coast before setting course towards the islands shimmering on the horizon.
Easy road and rail access at Penzance, a unique helicopter flight, the fast flight time, exceptional aerial views, and the choice to fly to either St Mary's or Tresco make for a day trip with a difference – the perfect introduction to the beautiful Isles of Scilly.
As you sweep across the uninhabited Eastern Isles and St Martin's iconic Daymark, you'll be on the final approach to St Mary's or Tresco, ready for a day of island-hopping, walking, boating or simply soaking in the views.
And the best bit? There's still the flight home to look forward to – a majestic end to a spectacular day out.
Book your Isles of Scilly Helicopter Day Trip
We offer two options for helicopter day trips to the Isles of Scilly.
For the spontaneous sorts or the weather watchers, our Last Minute Day Trip Fare from just £129 return is bookable within 24 hours of departure, subject to availability. For those who prefer to plan ahead, our Advance Day Trip Fare from £185 return is bookable further in advance.
Both options include a 5kg luggage allowance for a small day pack, which will go in the hold of the aircraft. You're very welcome to bring your camera, binoculars or phone (in flight safe mode) on board to capture the stunning aerial views on route - in fact, we'd recommend it!
To make a day trip booking, you can Book Online or telephone 01736 780828.
Which island will you fly to? St Mary's or Tresco?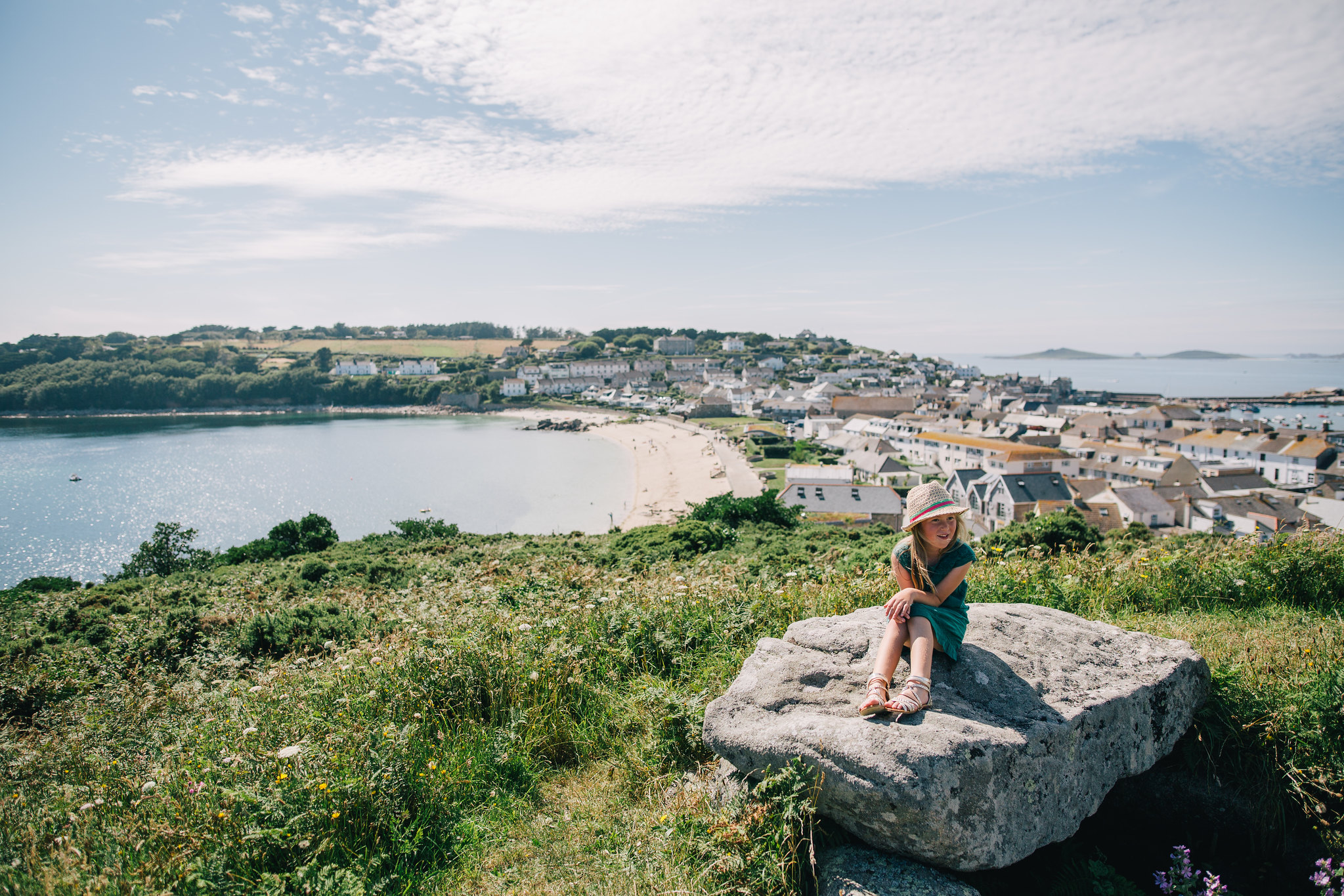 Fly to St Mary's
Land on St Mary's and the whole archipelago is within reach…
From bustling Hugh Street and its lovely local shops and galleries to the wild and wonderful scenery and craggy clifftops "upcountry", St Mary's is the largest island on Scilly and a perfect introduction to the archipelago.
Hire a bike and head off to explore the island's outer reaches or jump on a guided bus or taxi tour to learn more about the islands' history. Hike the historic Garrison walls or gaze out at the vista from the iconic lighthouse at Peninnis Head. Take to the waves on a kayak, SUP, windsurfer or sailing dinghy, or simply take some me-time over a long, lazy beachfront lunch.
St Mary's is also the home of a vibrant flotilla of tripper boats. The best thing about a daytrip to Scilly by helicopter is that you'll arrive in plenty of time to hop on one of these brightly-coloured boats and join an island-hopping adventure. The toughest decision? Which island to head for: Creative little St Agnes, ruggedly beautiful Bryher or the famous white sands of St Martin's?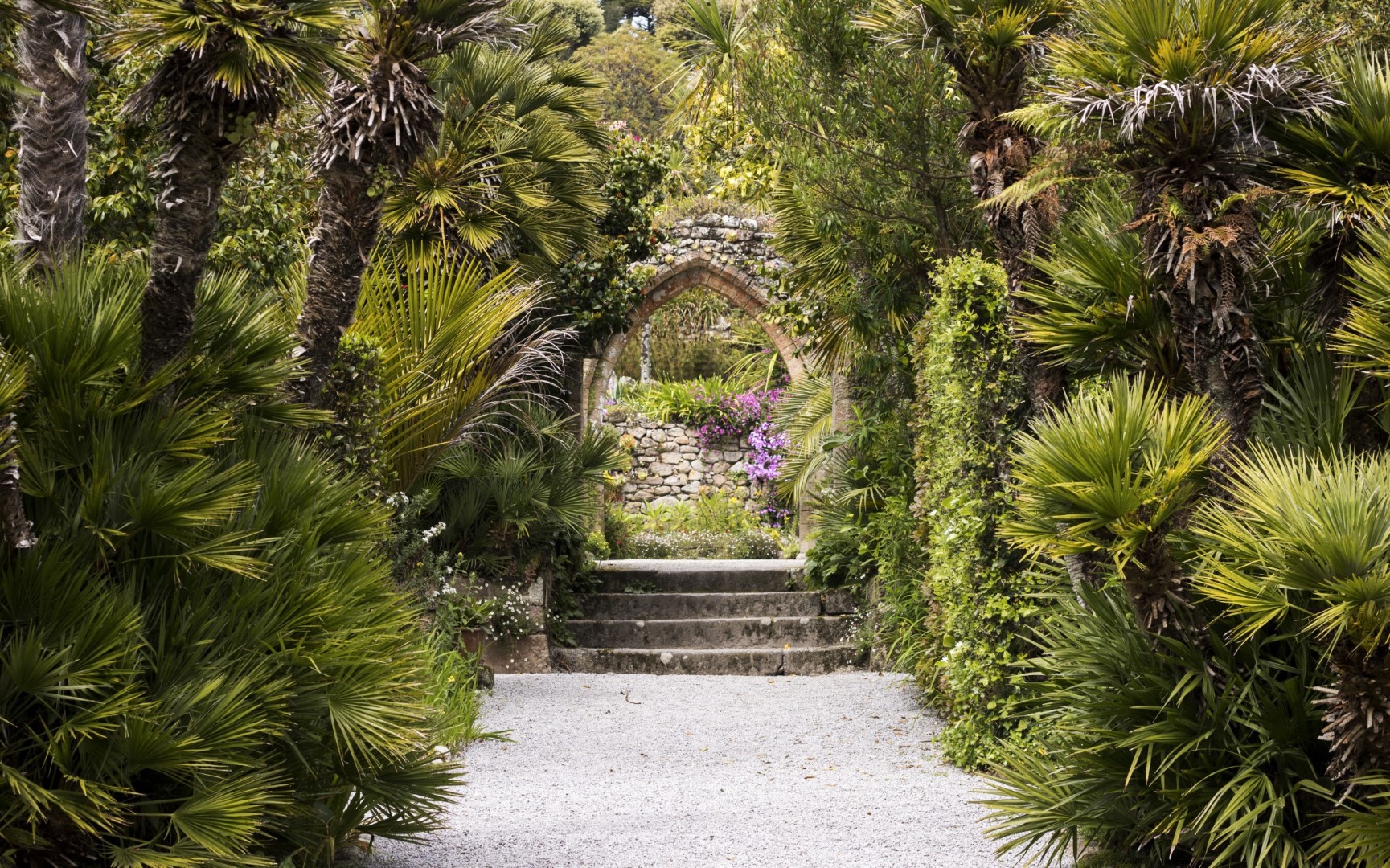 Fly to Tresco
Fly direct to Tresco for a chance to explore Scilly's subtropical isle…
Best known for its 19th Century Abbey Garden (just a minute's walk from the heliport), Tresco is the only privately-owned island in the archipelago, still under the Dorrien-Smith family's stewardship to this day.
Home to a cluster of restaurants, a spa, an art gallery and some of the finest stretches of sand on the islands, Tresco is a peaceful and secluded haven with a sophisticated streak.
But before exploring everything else this little island has to offer, most people enjoying a daytrip to Tresco head straight for the world-famous Abbey Garden, just a minute's walk from Tresco Heliport.
Founded by Augustus Smith in 1834 around the ruins of a Benedictine Abbey, today the garden is home to over 20,000 plants from more than 80 countries across the world's Mediterranean regions. So unique is the climate that plants thrive here that would never survive outside on the mainland, even in Cornwall just 30 miles away. In fact, the Abbey Garden is often termed "Kew without the glass."