Gift Cards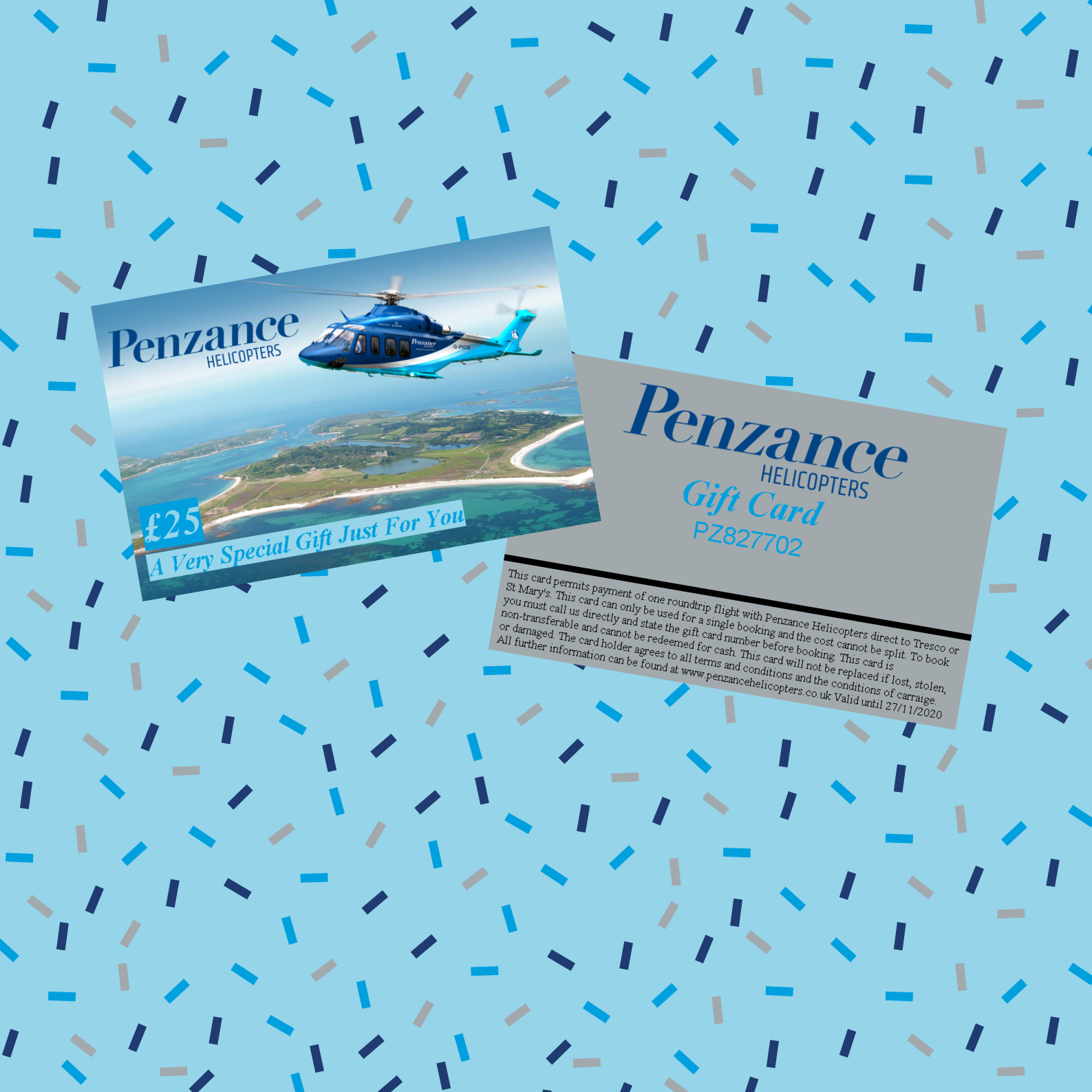 Order Your Gift Card Today!
Are you struggling to find the perfect gift for a special occasion? Why not treat those you love, or yourself, to a Penzance Helicopters' Gift Card - the perfect present for all occasions. For a minimum spend of £25 to a maximum price of your choice, you can now purchase a gift card to surprise those closest to you. Call us direct to order your gift card.
Conditions of Use
You can purchase a gift card by calling us direct.
Your gift card will be delivered to you within 3-5 working days of purchase.
All gift cards list a unique serial number which must be quoted at the start of each booking.
The card permits payment only for the amount loaded on to the card.
The card is non-transferable and cannot be redeemed or refunded for cash.
We cannot accept responsibility for any loss you may incur as a result of theft, impersonation or identity fraud.
The card will not be replaced if lost, stolen, or damaged.
The card must be used before the expiry date printed on the back of the card.
Please note that all standard terms and conditions set out by Penzance Helicopters apply to the Residents Travel Helicopter Club unless otherwise stated.