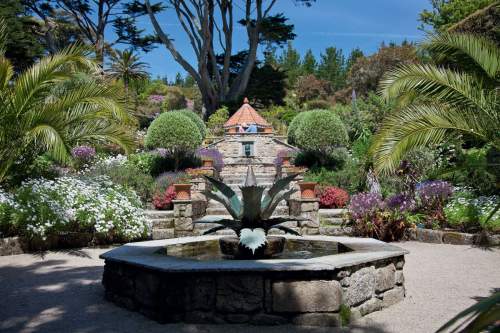 Tresco - The Island of Luxurious Relaxation
This subtropical gem is the very essence of sophistication. From the evocative landscape, restaurants and spa, to the world-famous Tresco Abbey Garden - a horticultural paradise where more than 20,000 exotic plants bloom - peaceful luxury oozes from every flawless pore.
The second-largest of the islands and the only one to be privately-owned, Tresco has been cared for by the Dorrien-Smith family since 1834 and in true perfectionism style, offers a little bit of everything. There are dramatic rocky outcrops, bronze age burial sites and romantic castle ruins in the North, secluded sandy beaches and an impeccable selection of places to stay. The ultimate in luxury.
Find out more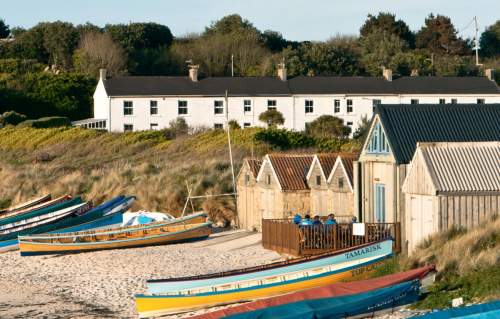 St Mary's - The Hub of Island Life
With a population of 1,800 and covering around six square miles, St Mary wins the crown as the largest of the islands.
In Hugh Town the cluster of shops, cafes, galleries, and restaurants, as well as a handful of beaches and a bustling quay, create a (slightly) busier vibe. Head here to island-hop aboard one of the characterful boats that spend their days idyllically ferrying passengers back and forth between islands.
Old Town, with its beautiful bay overlooked by the tranquil churchyard where former Prime Minister Harold Wilson was laid to rest, is another stunning spot, and of course, the coastline dotted with picturesque bays, nature trails, and archaeological sites is every inch divine.
Find out more