Penzance Heliport: Gateway to the Isles of Scilly
Penzance Heliport offers unrivalled accessibility by road and rail, making your journey to the Isles of Scilly a breeze from across the UK.
With on-site parking and an electric shuttle bus link to the rail station just one mile away, Penzance Heliport makes it simple to connect to the Isles of Scilly from across the country. We also have cycle parking available and an adjacent bus stop for those travelling from closer to home.
For more details on Parking, our rail station Shuttle service and more, please see our FAQs.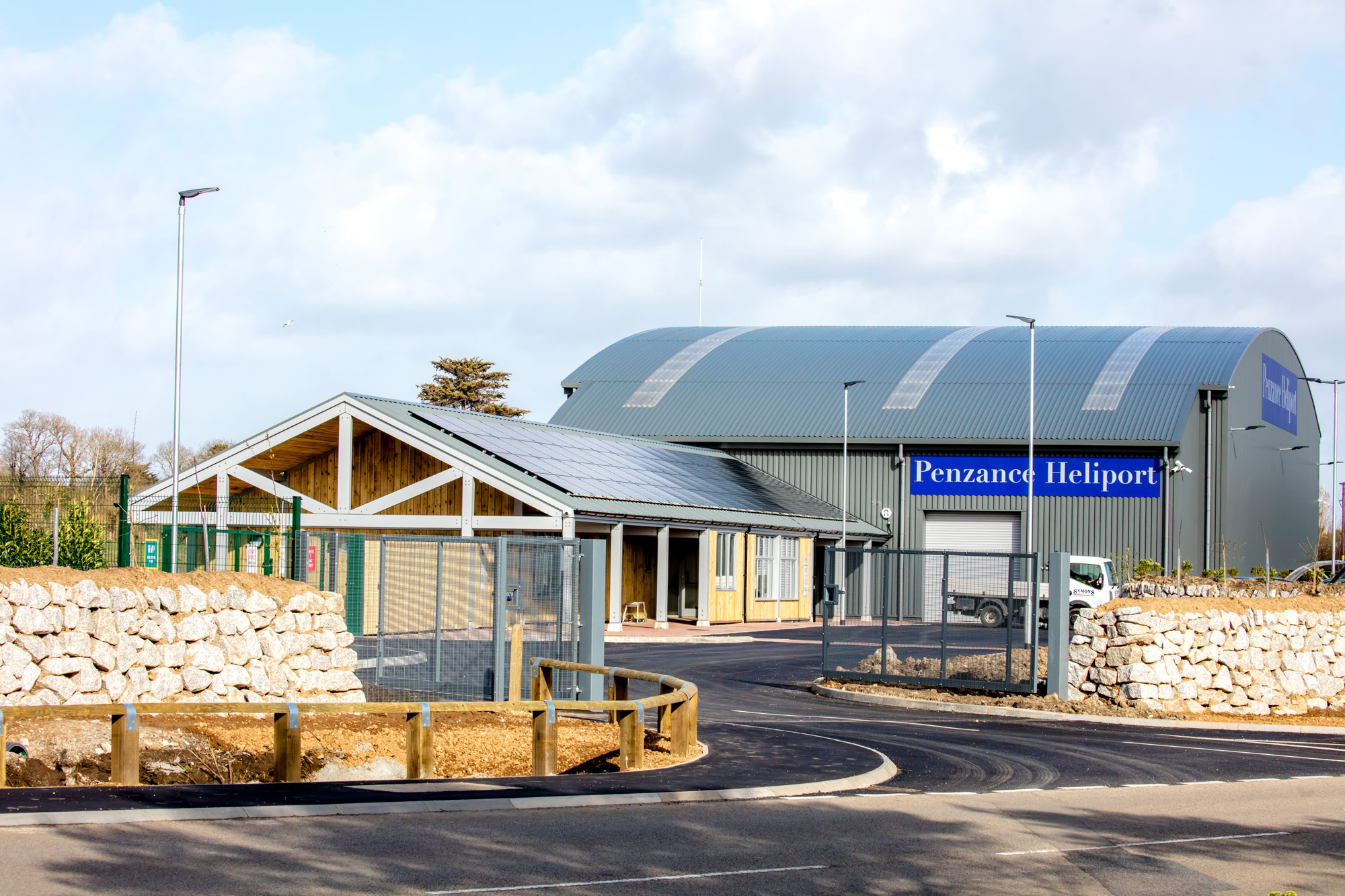 Getting to Penzance Heliport by Road
It couldn't be easier to get here by road; Penzance Heliport is located just off the A30 at Jelbert Way, Penzance.
As you approach Penzance, just follow the signs for the heliport. If you're using Sat Nav, use postcode TR18 3RG.
We have secure parking available right next to the terminal at a rate of £7 per day, payable on exit. There's no need to pre-book a space; there's plenty available. We also have electric parking spaces available.
Find out more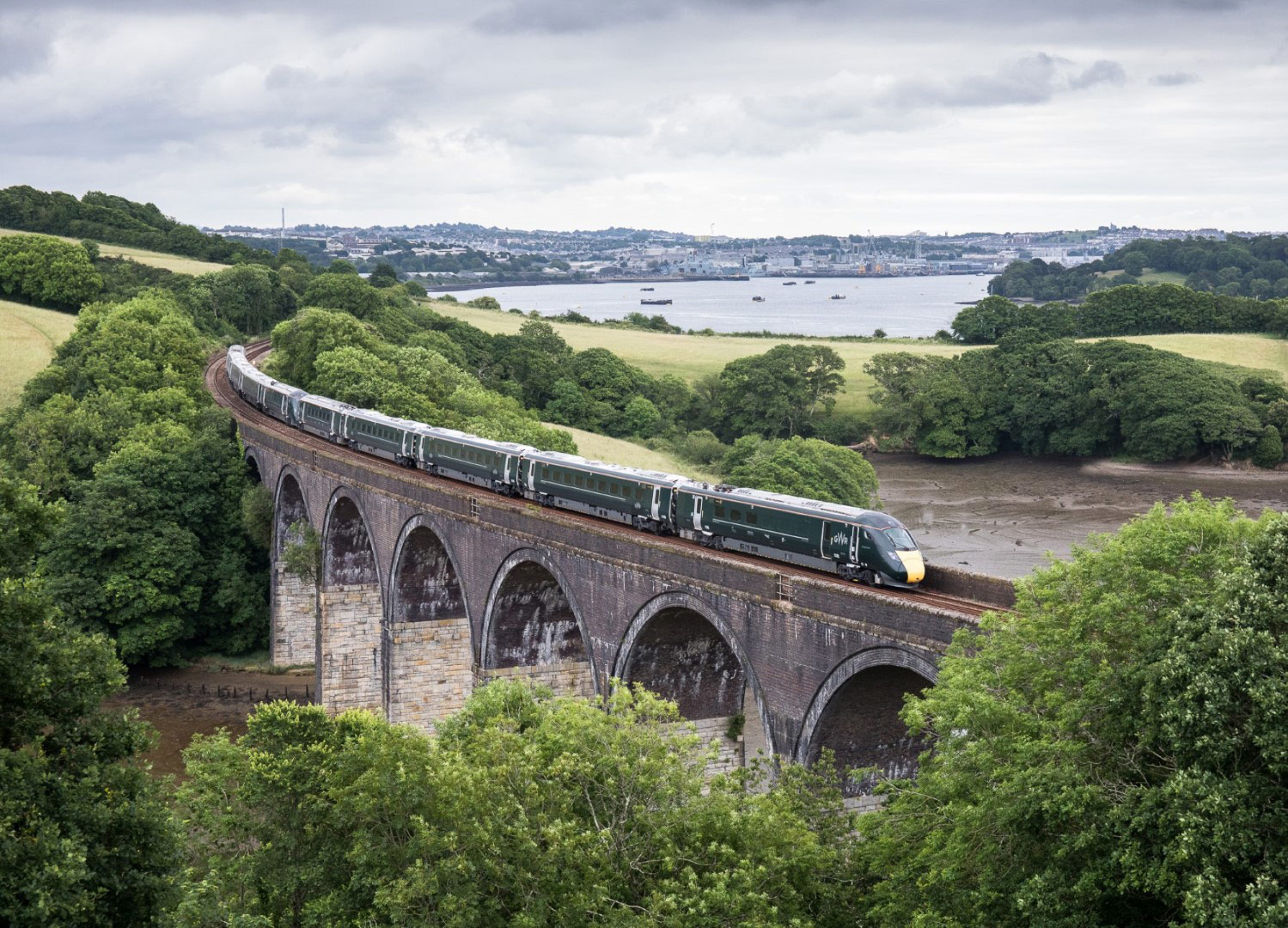 Getting to Penzance Heliport by Rail
For a car-free journey to the Isles of Scilly, Penzance Heliport is easily accessible by rail from across the country.
Penzance railway station is just one mile away from the Heliport, making it easy to get to the Isles of Scilly from London, Bath, Bristol and many other destinations across the UK. There's even the popular and magical Night Riviera Sleeper Service to really start your holiday in style.
On arrival at Penzance Station, our electric shuttle will whisk you to the Heliport, just five minutes away. To book the shuttle, please call the Isles of Scilly Parking Company on 07724 879482.
Find out more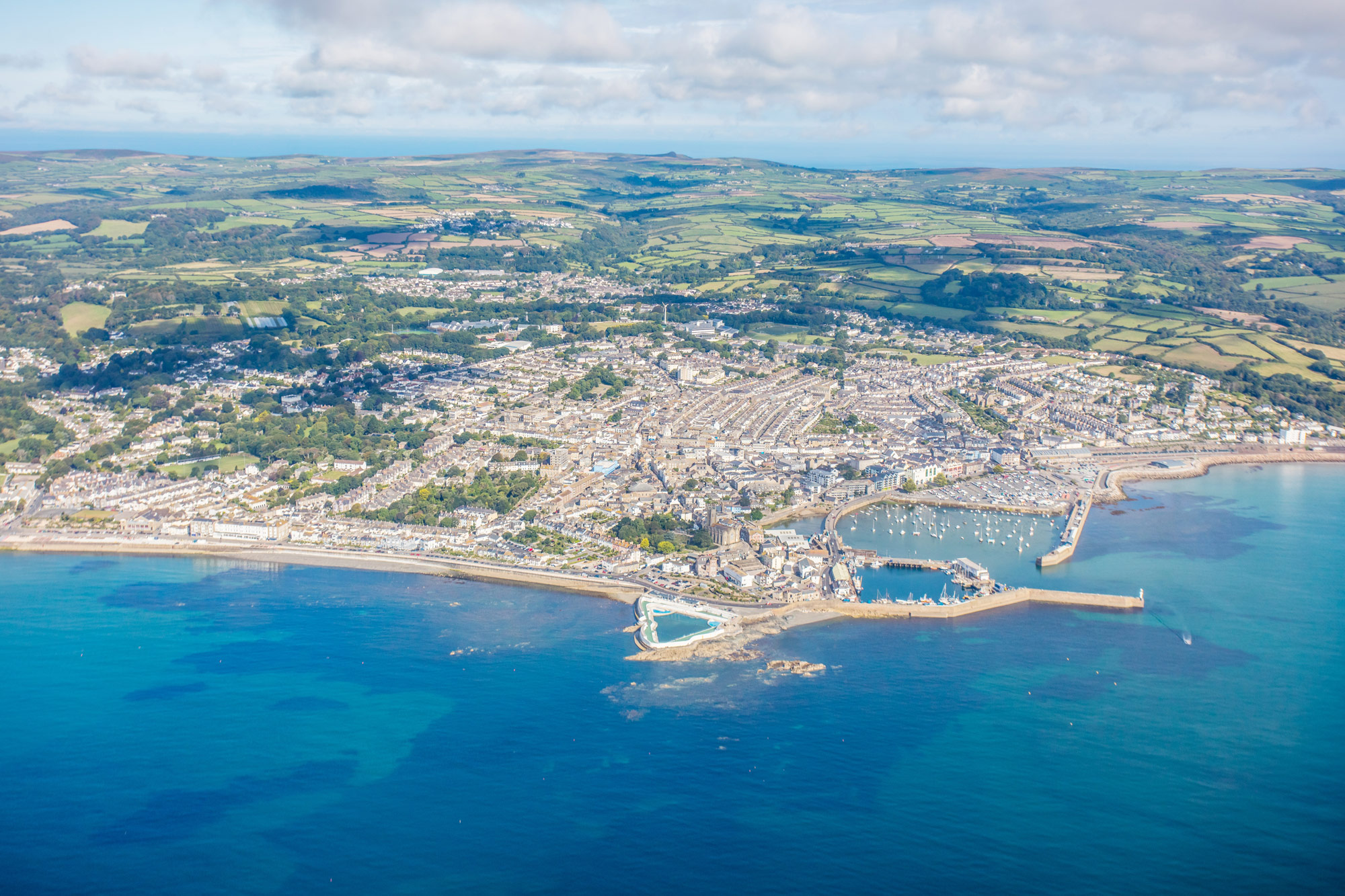 Staying in Penzance
​We're proud to call Penzance our home. This ancient and characterful harbour market town is the gateway to the Penwith peninsula and the Isles of Scilly - but it's also so much more…
From its promenade and Jubilee Pool to historic houses and subtropical gardens; legendary summer festivals to a diverse cultural scene and vibrant independent shops - Penzance is the jewel in the crown of West Cornwall.
There's also a beautifully diverse range of places to stay in the local area, so whether it's a brief overnight stay before or after your holiday on Scilly, or perhaps you plan to linger a little longer, discover places to stay and things to do with Love Penzance and Book Penzance.
Find out more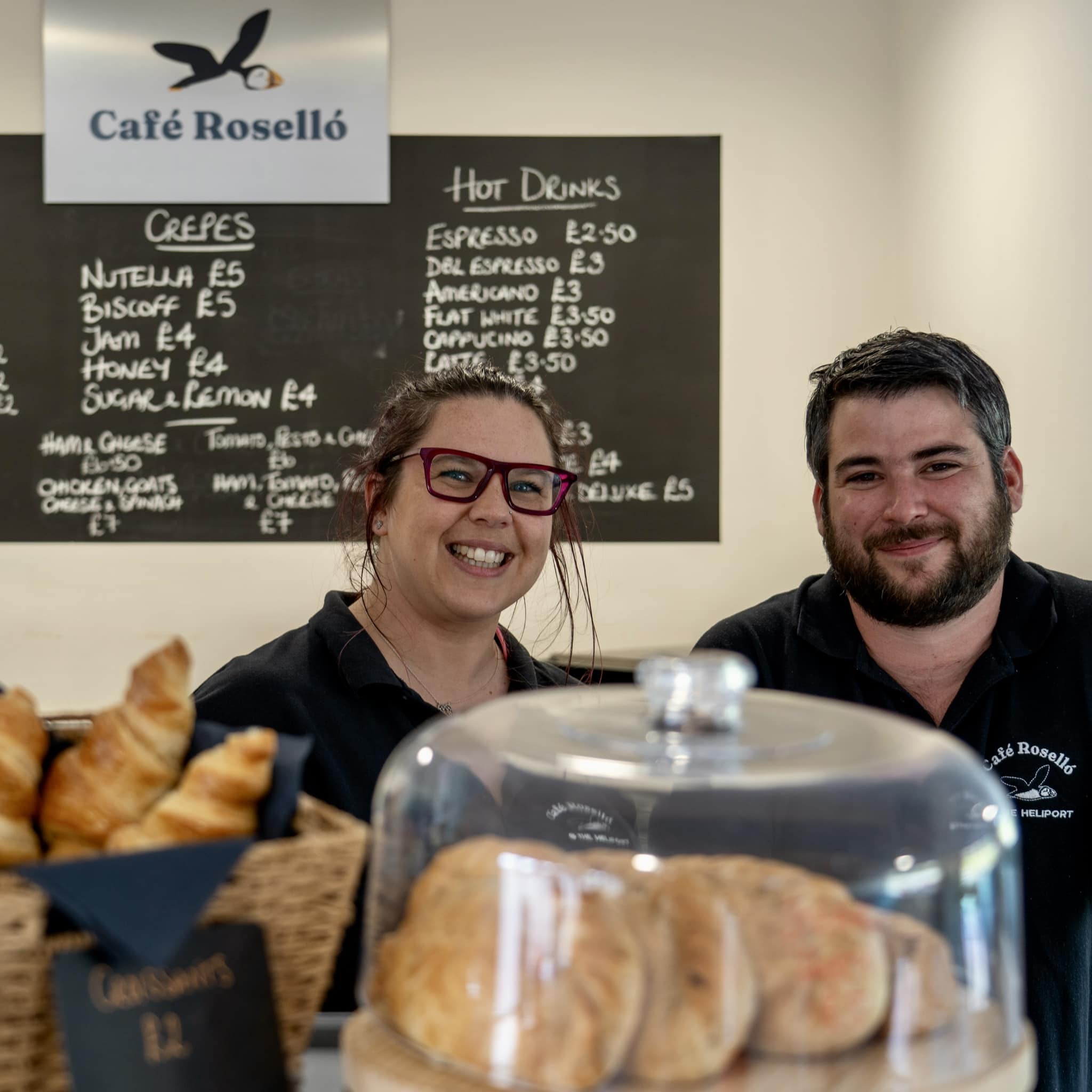 Café Roselló
We're delighted to welcome Café Roselló to the terminal at Penzance Heliport.
Opened in summer 2023, our café is run by Sophie and Paul, who many will recognise from their time running The New Inn on Tresco.
Serving freshly ground Cornish coffee, cold drinks, authentic crêpes and freshly-baked sweet and savoury goodies, they're open throughout the day - perfect if you've had an early start or a long journey down.
Café Roselló is open to passengers, locals, and those visiting the area. Pop in and enjoy a drink or bite to eat and watch the helicopters come and go!