Penzance Helicopters Coronavirus Information
Throughout the Coronavirus pandemic, we've put the health of our passengers, teams and the communities we serve at the forefront of everything we do.
Below you'll find our latest service status, details of the safety measures we've put in place, and our Booking Pledge so you can book ahead with confidence.
Of course, if you have any questions, feel free to give our friendly team a call on 01736 780828 or email us – we're here to help.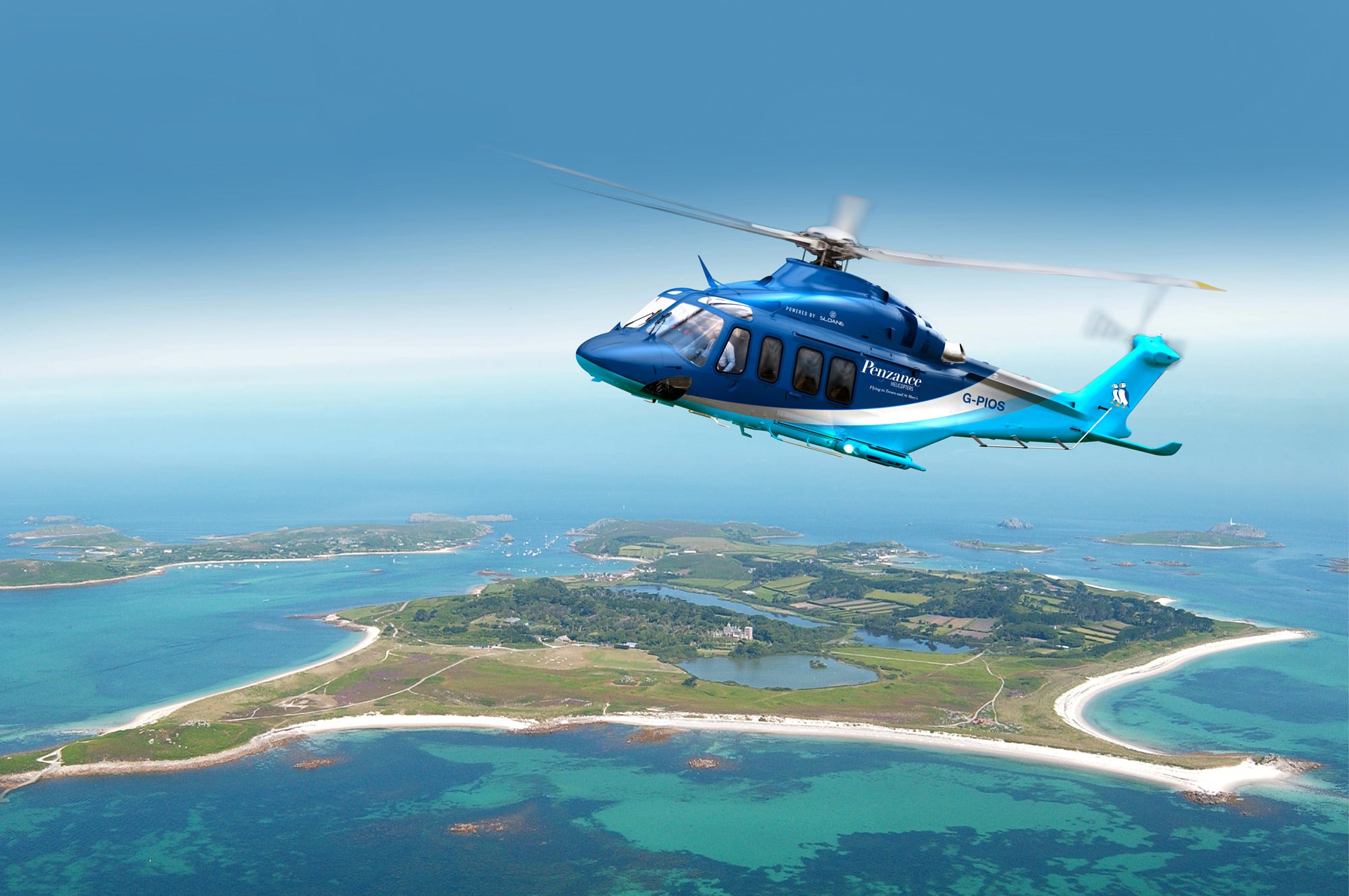 Latest Service Status (Updated 25/4/21)
We have now resumed flights between Penzance and the Isles of Scilly, and we couldn't be happier to welcome you back.
With Penzance Helicopters, peace of mind comes as standard, and all bookings continue to be protected by our Coronavirus Booking Pledge - see below for full details.
If you are booked to travel after 12th April but are unable to travel due to the government restrictions outlined in the Roadmap: Please email us or telephone 01736 780828 to discuss your options.
For those looking to make a new booking for flights to the Isles of Scilly, we recommend booking as soon as possible, as we are seeing exceptional demand for flights. New flights continue to be protected by our Coronavirus Booking Pledge.
You can now book flights to Tresco and St Mary's for 2021.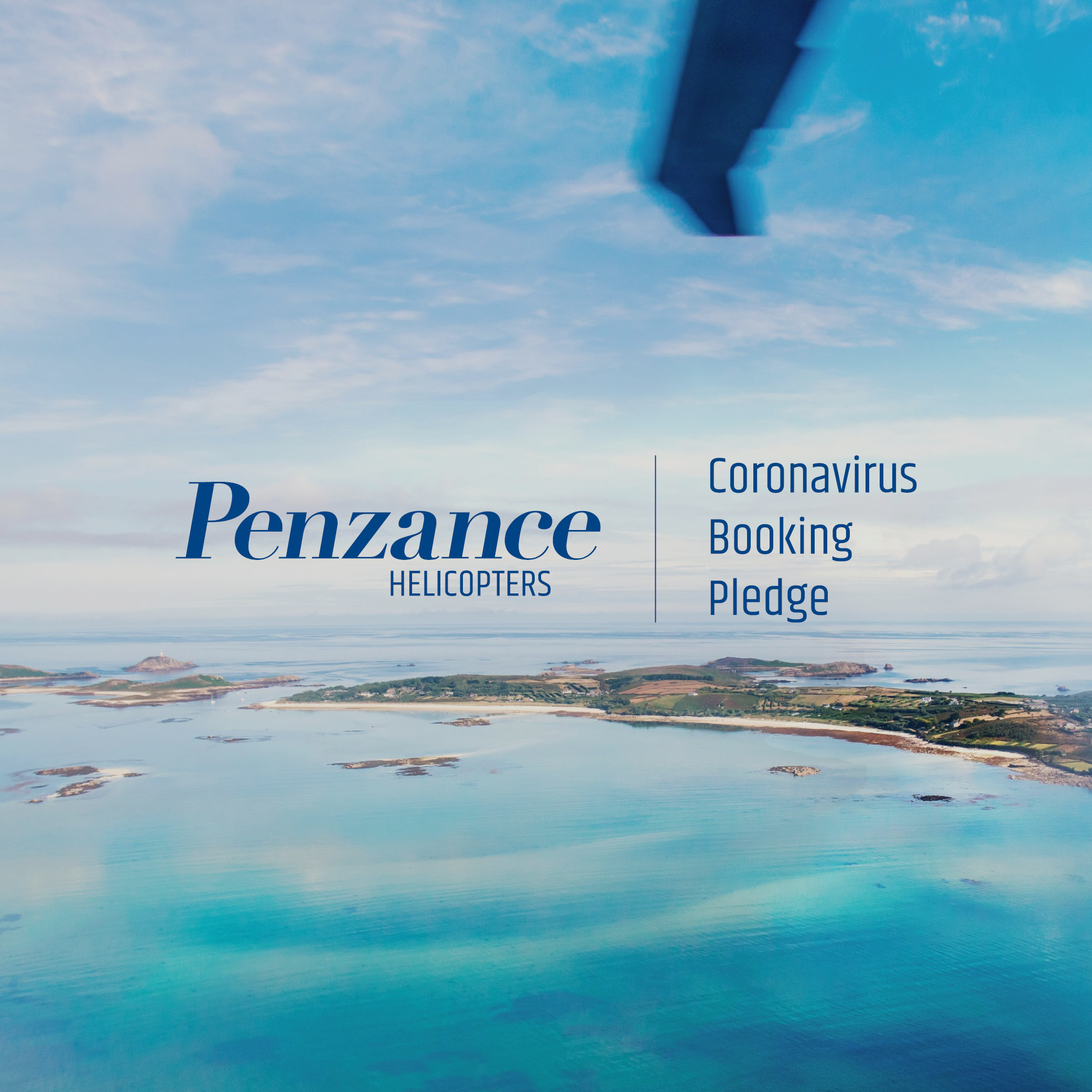 Our Coronavirus Booking Pledge
In these uncertain times, we want to provide reassurance that your flight to the Isles of Scilly with Penzance Helicopters is flexible.
If government Coronavirus restrictions prevent you from travelling as booked, you'll be able to transfer to a future date within the next year for free. If you'd prefer, you'll also be able to choose a full refund. Our Coronavirus Booking Pledge applies right up to the day of travel.
Our standard conditions of carriage still apply for other changes, so we recommend you have comprehensive travel insurance in place.
We hope your plans won't have to change, but if they do, our Coronavirus Booking Pledge means we've got you covered, so you can start planning your Isles of Scilly holiday today.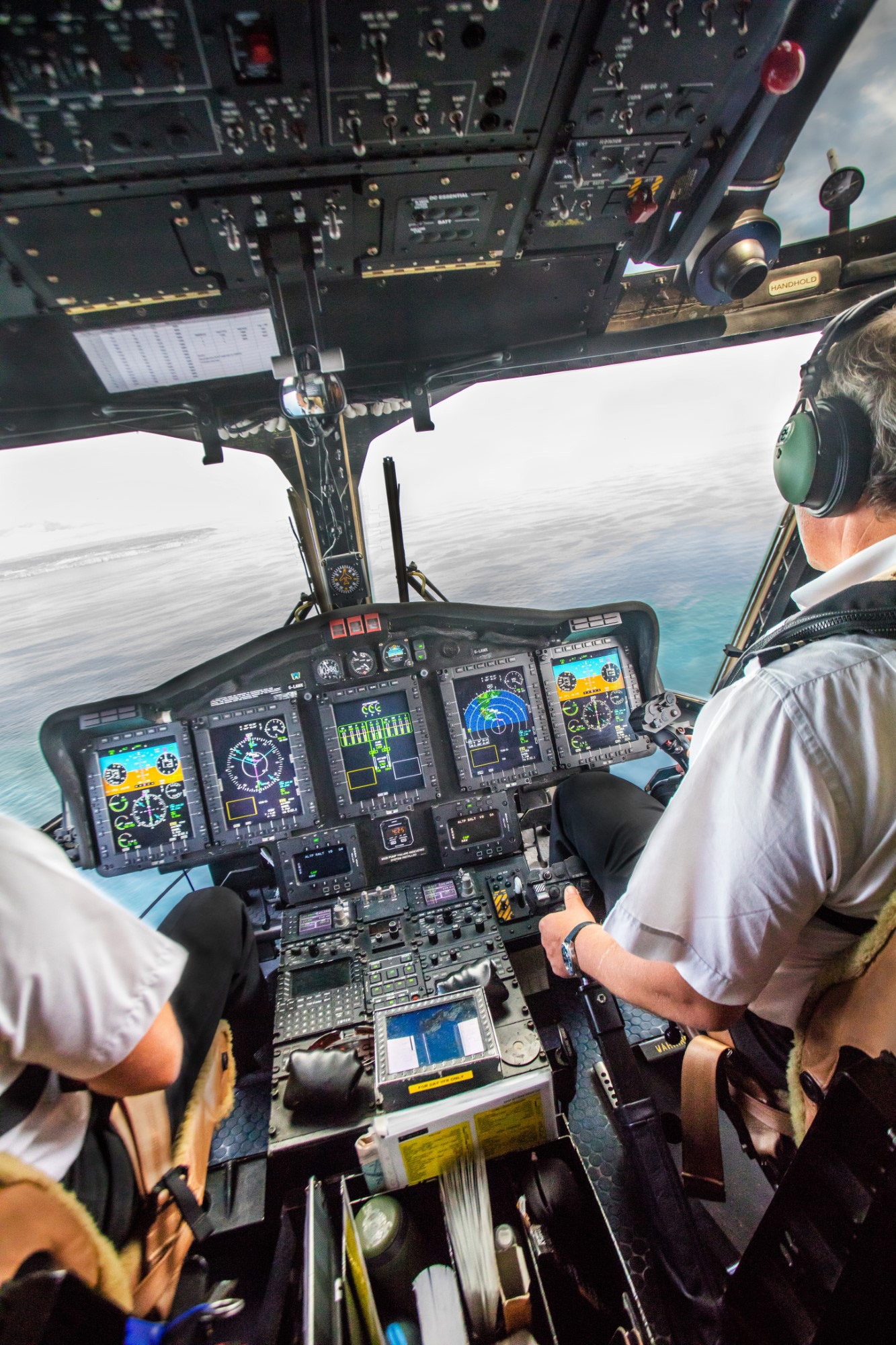 Travelling with us during the Coronavirus Pandemic
Here's what to expect during your flight to the Isles of Scilly with us during the Coronavirus pandemic.
We're continually checking our safety measures against the latest government and industry guidance, so do check back shortly before your flight to see if anything has changed.
• At check-in, you will be asked if you are fit to travel. You must not travel if you or someone you live with has experienced Coronavirus symptoms in the last 14 days, been told to isolate by NHS Test and Trace or should be isolating after entering the UK.
• Face coverings are mandatory throughout your journey unless you are exempt. This must remain in place from entering your departure terminal until you exit the building at your destination. Please remember to bring your face covering; you will be unable to travel without it.
• Please use the hand sanitiser provided on entry to the terminal building and throughout your journey, particularly before boarding the aircraft.
• Maintain social distance from other passengers and team members wherever possible. We've made more space in our terminals and introduced screens to keep passengers and our team safe.
• Only passengers travelling will be permitted inside the terminal.
• On boarding the aircraft, we may ask you to sit in a specific seat to enhance distancing between family groups.
• Please nominate one member of your party to reclaim baggage to enable social distancing. Please leave the baggage reclaim area as soon as possible.
• Please be aware that the measures in place may mean your journey takes a little longer than usual, so make sure you leave plenty of time for any connections.
• We maintain records of all passengers and may provide these to NHS Test and Trace on request.